Take your favorite recipe outside, because everything that can be cooked, will taste better grilled. With its 200-600° temperature range, SmokeFire is a true All-in-One grill that has the versatility to sear steak as well as it smokes brisket, bakes pie, and everything in between.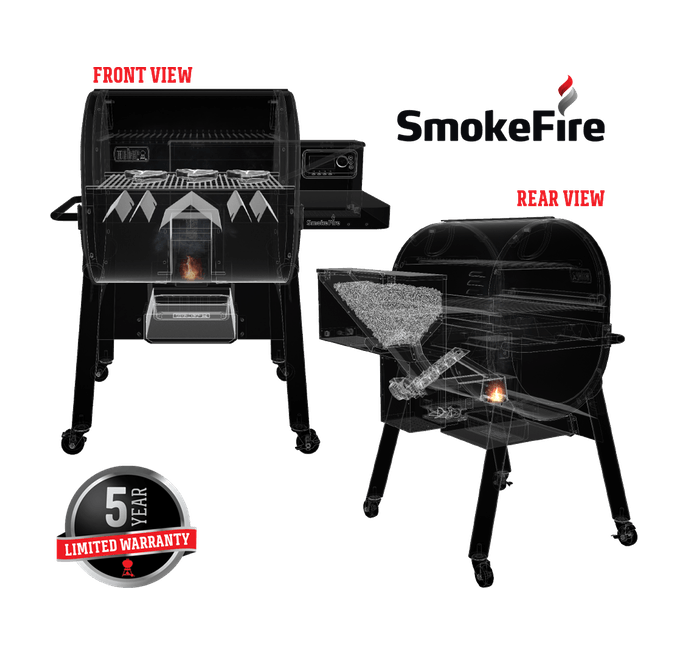 1
2
3
4
5
6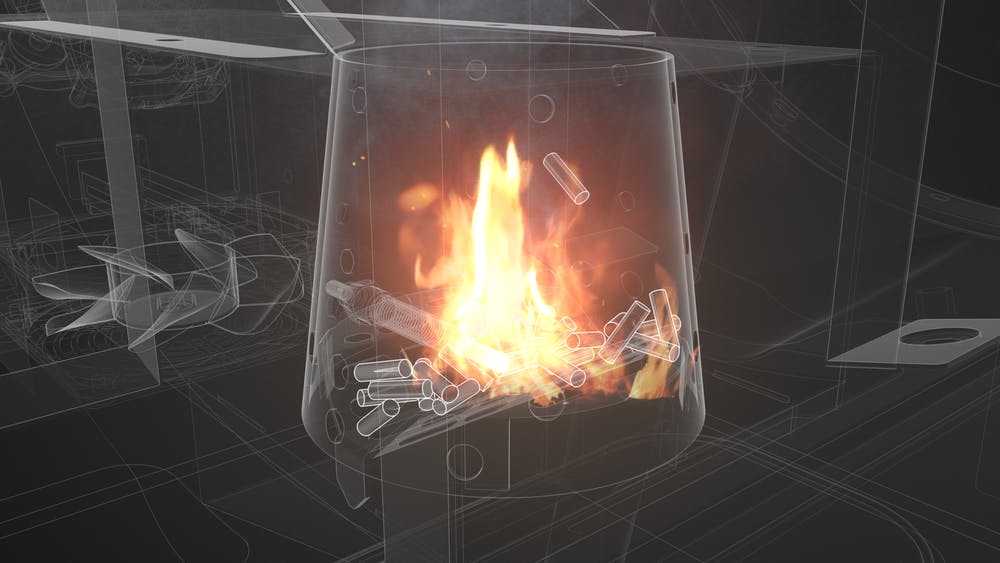 1. Fast Preheat
Pellets are fed through a short, variable speed auger, adn then fall directly above the heating element.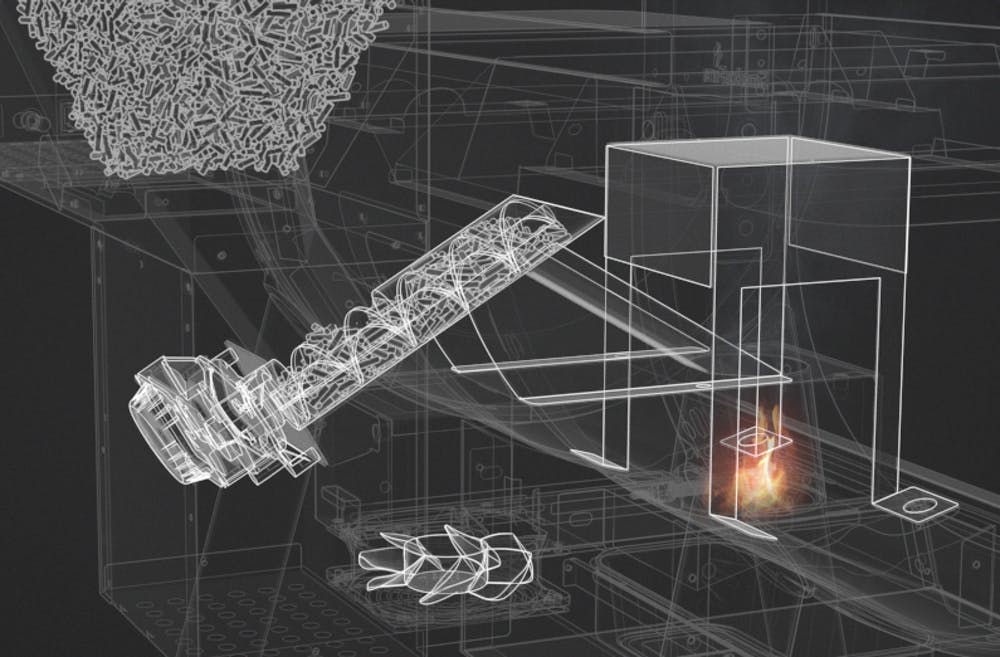 2. Reduces Pellet Jams
The DC powered Responsive Include Drive engine was specially designed to help prevent auger jams.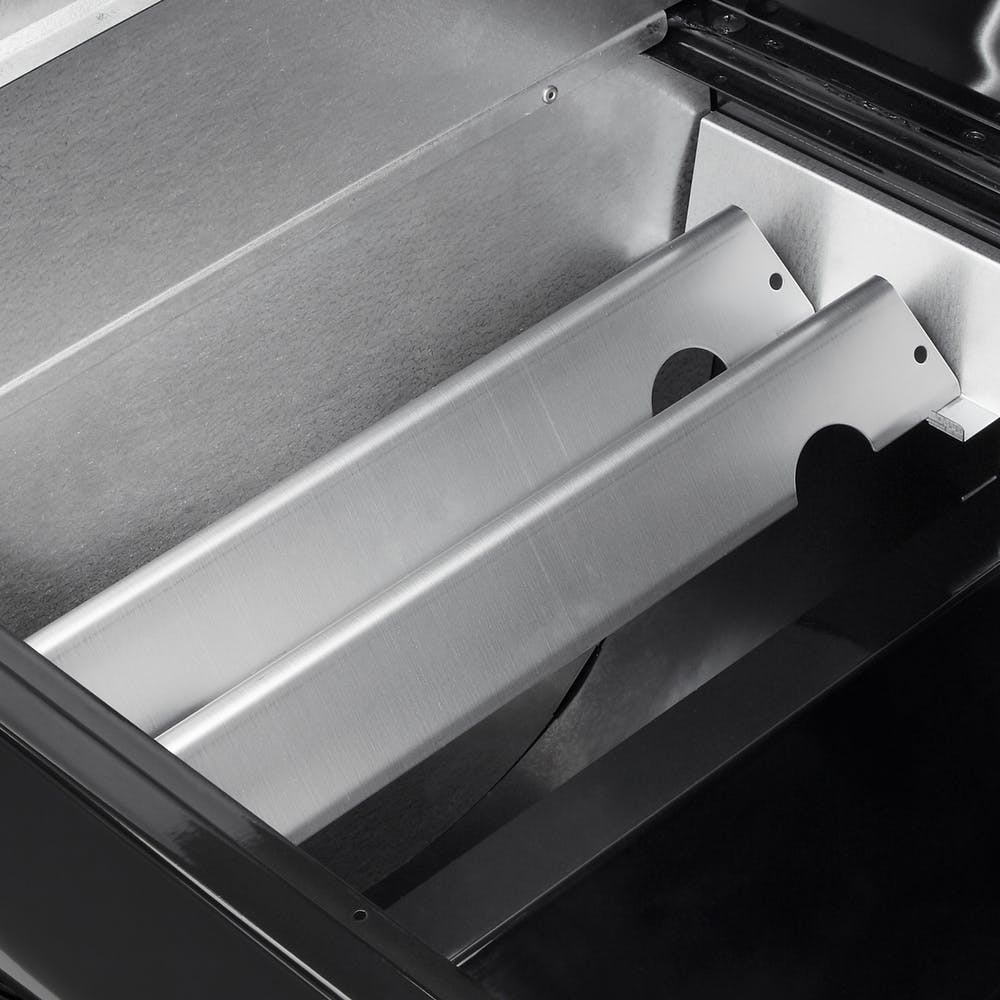 3. Even Heat
Heat is evenly distributed through Flavorizer bars.
4. Gets Hot, Fast
Reaches a sizzling 600° for the perfect sear.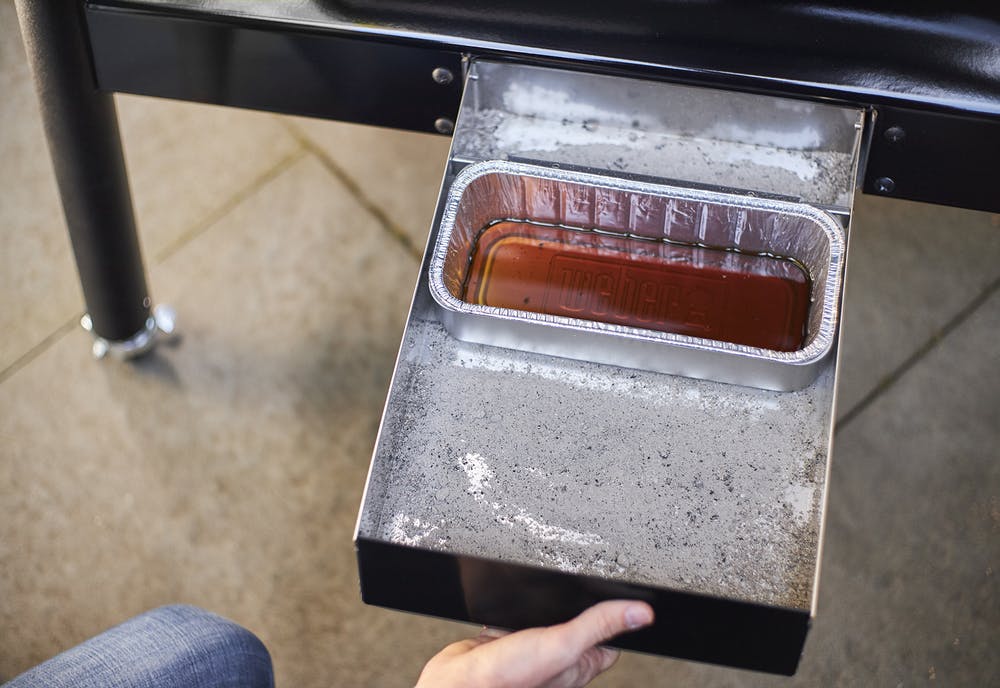 5. Low Maintenance Cleaning
Angled Flavorizer bars channel grease through the center of the grill and into an easy to remove drawer.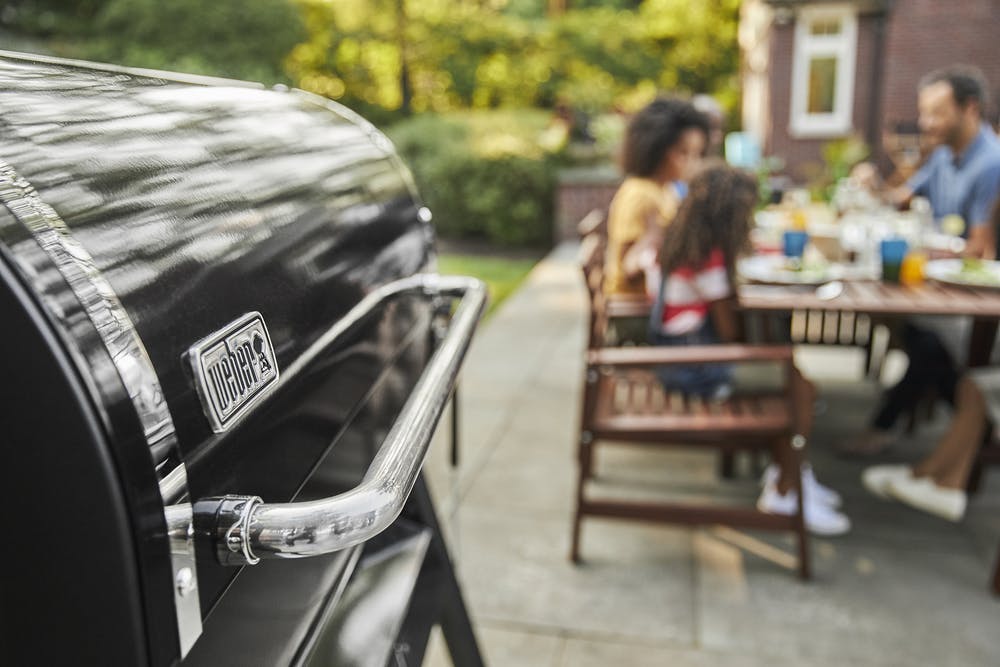 6. Built To Last
Durable, porcelain-enameled finish helps prevent rusting, cracking, and peeling.
Dual grilling space
22 lbs. high capacity hopper
Easy-clean ash & grease drawer
Stainless steel Flavorizer bars
Porcelain-enameled lid and cookbox
Plated steel cooking grates
Rear vent system
Swivel locking casters
Side handle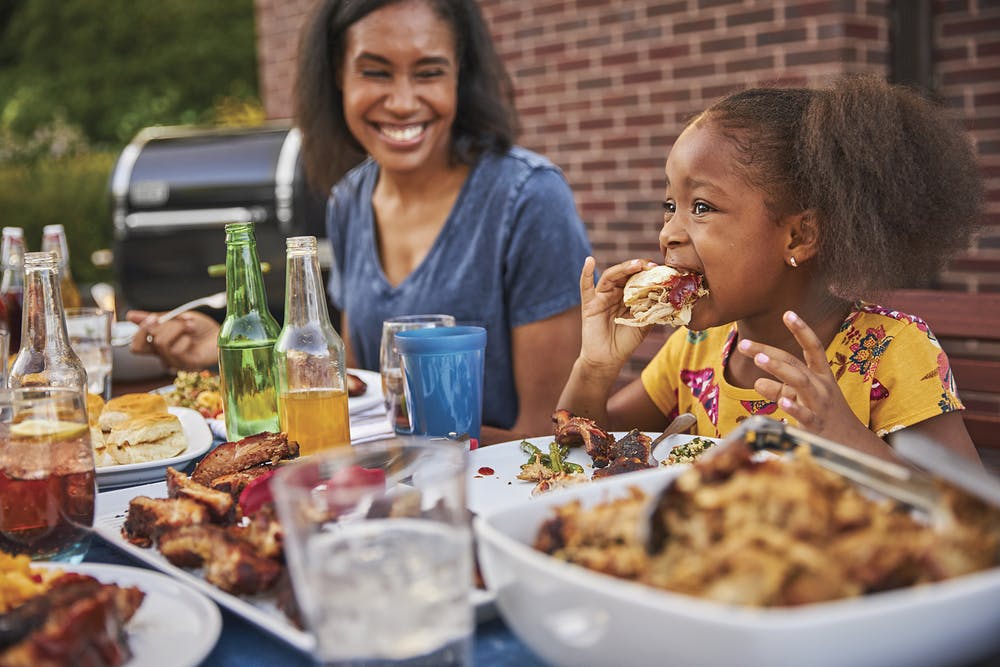 Even heat for even better food
Flavorizer bars were designed to direct heat across the entire cooking area so that everything cooks evenly. The unique Flavorizer bars also allow the flame to reach food for amazing sear marks.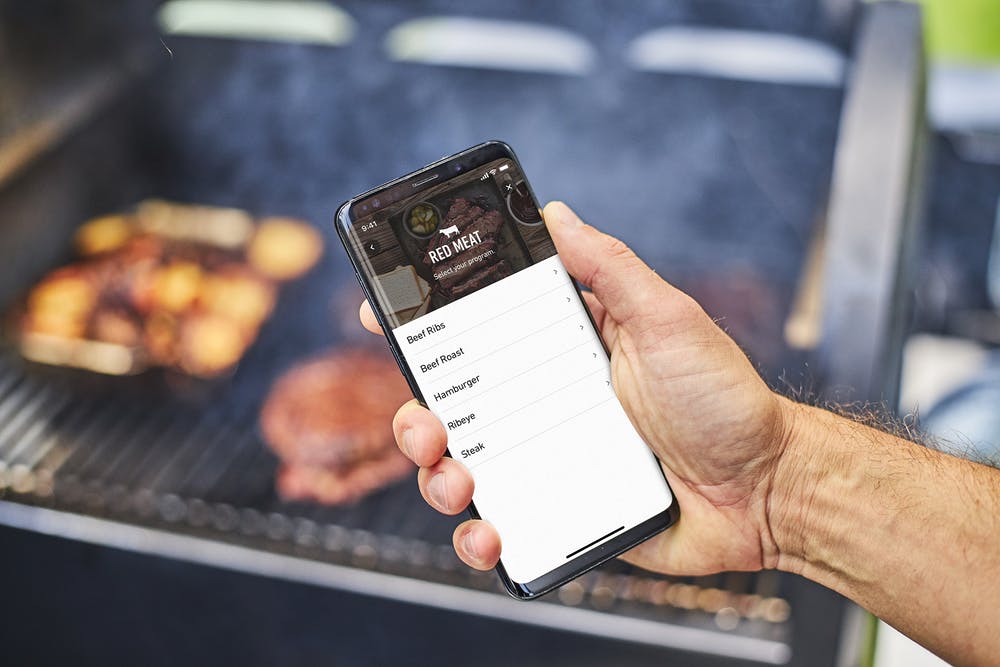 Perfectly grilled food with the Weber Connect smart technology
Receive notifications with Weber Connect step-by-step grilling assistance. It notifies you on everything from when it's time to flip & serve to a food readiness countdown. You can even monitor the temperature of SmokeFire directly from your smart phone.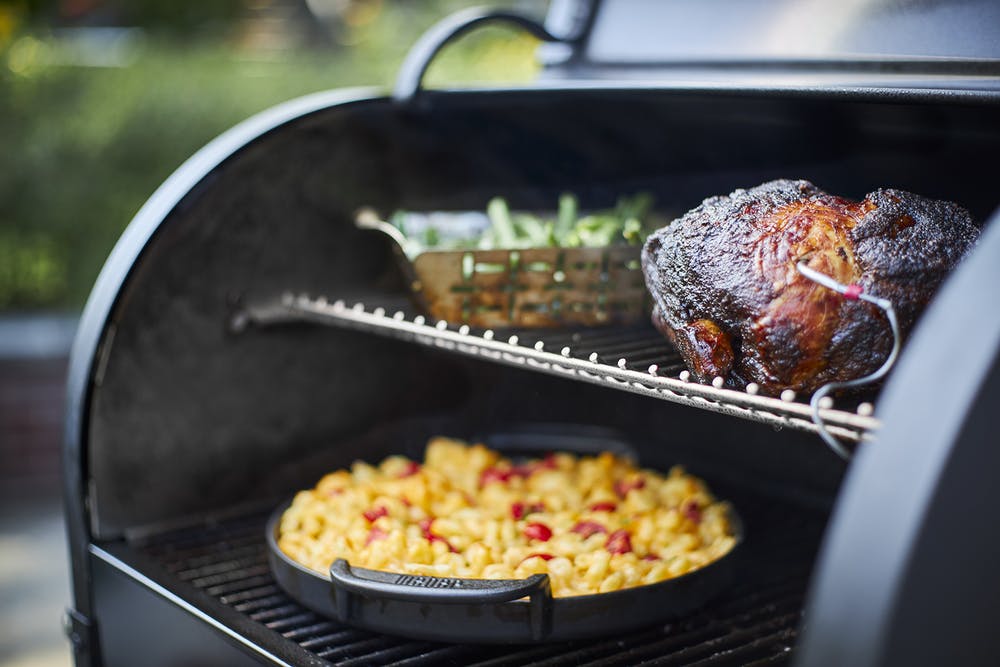 Two large areas of grilling space
Grill for the masses with two large cooking grates.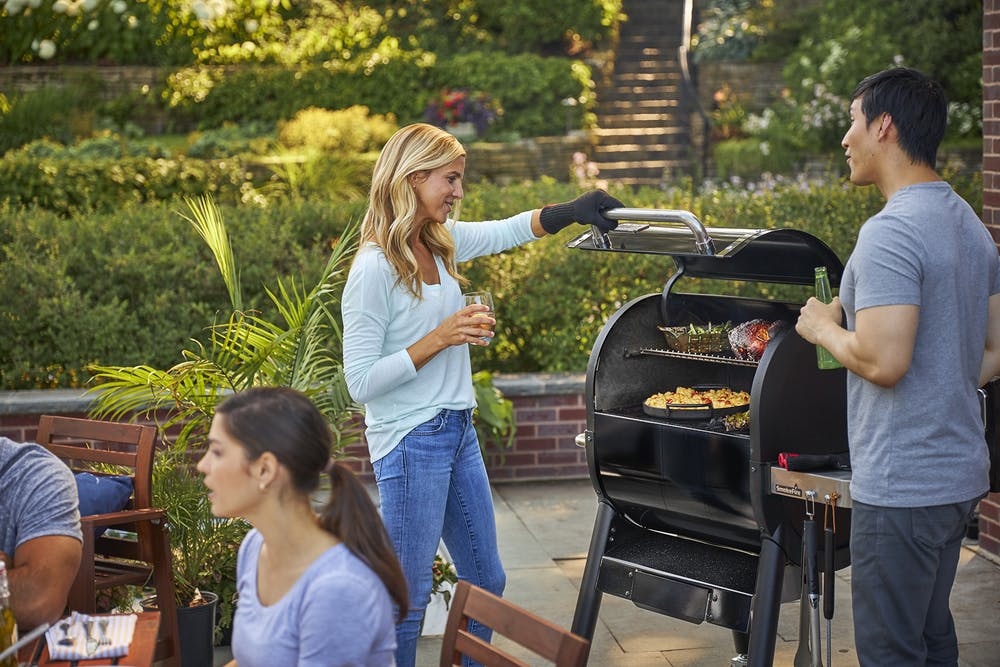 Sear, smoke & everything in between
The SmokeFire pellet grill's 200-600° temperature range gives you the versatility to sear, smoke, bake, and everything in between. It's the only grill you need to make perfectly seared medium-rare steak, low-and-slow BBQ ribs, pizza, dessert, burgers, or whatever you have a taste for.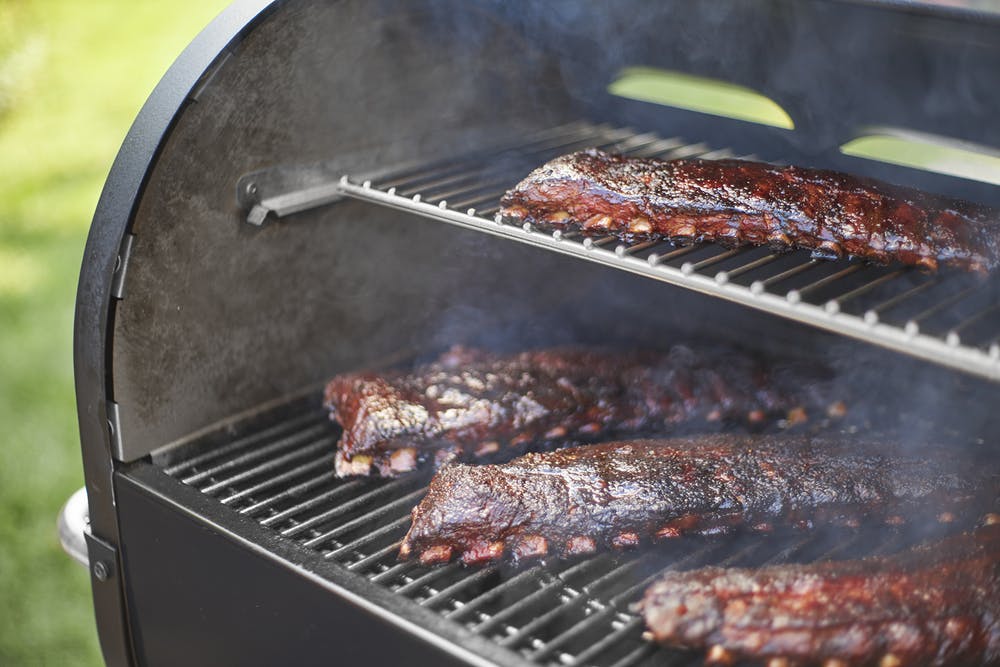 Add a boost of smoke to the recipe
If you're craving even more of that unmistakable, wood fired taste, then add a boost of smoke to the recipe. Select Smoke Boost at the beginning of the cook, and pellets will smoke and smolder between 165-200°, adding an extra smoky flavor to food.
Sears as well as it smokes with a 200-600°F temperature range.
Weber porcelain-enamel finish helps prevent rusting and cracking.
Large 672 square inches of dual grilling space.
DC powered engine, specially designed to prevent auger jams.
Designed to distribute even heat across the cooking area.
PLATED STEEL COOKING GRATES
STAINLESS STEEL FLAVORIZER BARS
EASY-CLEAN ASH & GREASE DRAWER
LARGE STAINLESS STEEL SIDE TABLE
HEAVY-DUTY STEEL CART FRAME
200-600°F TEMPERATURE RANGE
INCLUDES ONE MEAT PROBE, FOUR PROBE CAPACITY
DIAGNOSTIC ALERTS VIA WEBER CONNECT
22 LBS. HIGH CAPACITY HOPPER
PORCELAIN-ENAMELED LID AND COOKBOX
LCD DISPLAY
WEBER CONNECT SMART GRILLING TECHNOLOGY
PORCELAIN-ENAMEL HEAT DISTRIBUTION PLATE
Your Step-by-Step Grilling Assistant
Flip and Serve notifications
Food readiness countdowns
Doneness alerts
Remote Bluetooth® and WiFi® access via the Weber Connect app
The Bluetooth word mark and logos are registered trademarks owned by Bluetooth SIG Inc. The Wi-Fi® word mark is a registered trademark of the Wi-Fi Alliance.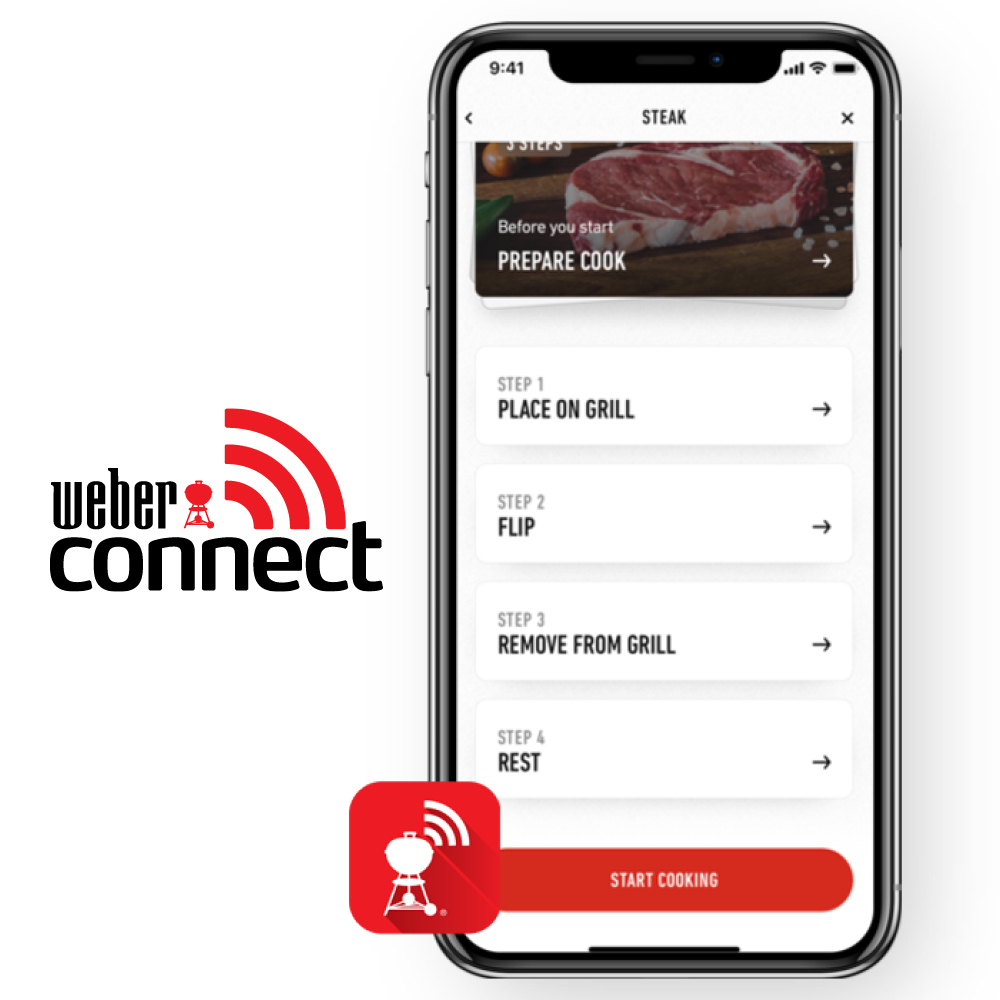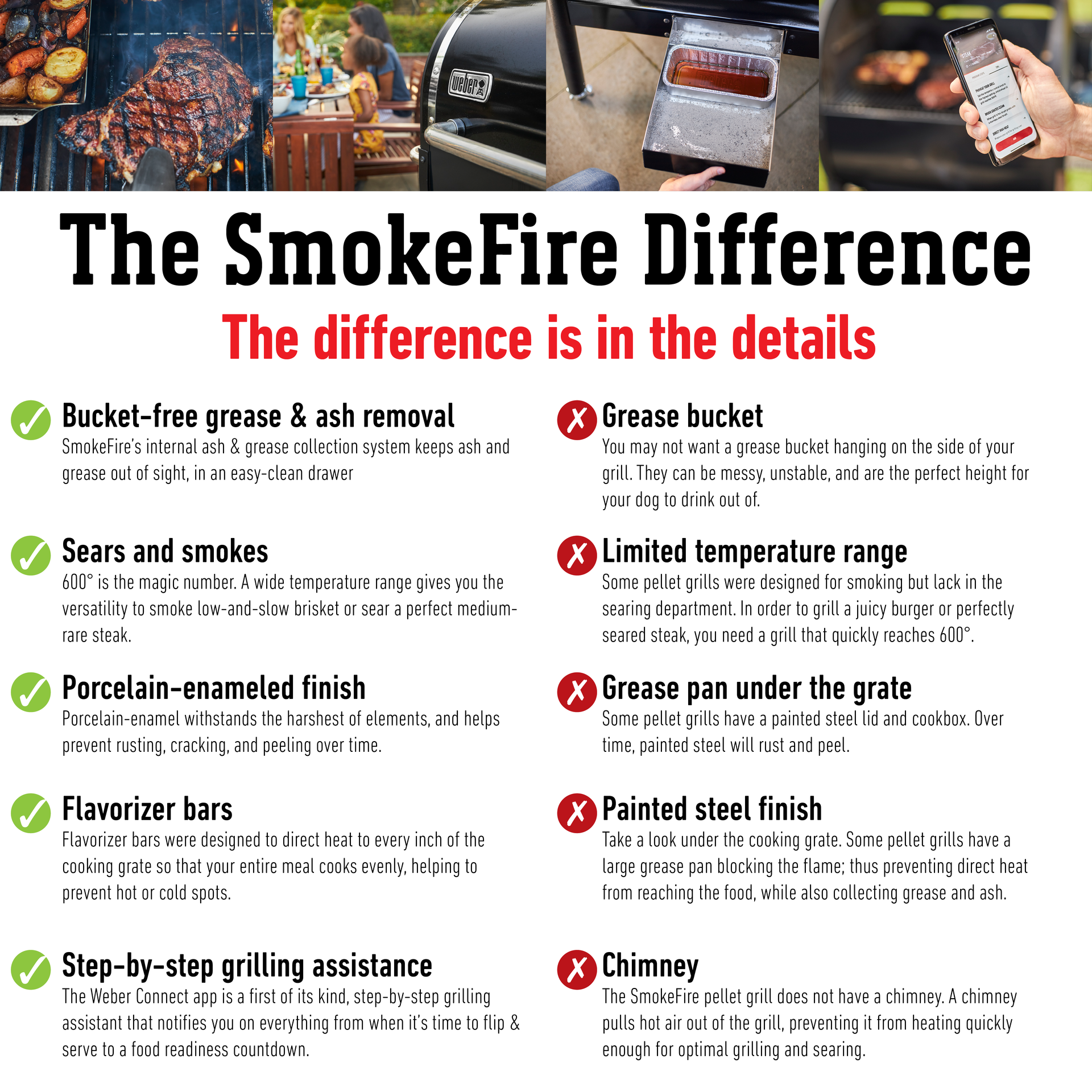 Warranty
COOK BOX AND ALL COMPONENTS NOT COVERED BELOW
5 YEARS
ELECTRICAL COMPONENTS
3 YEARS
COOKING GRATES, PELLET SLIDE, BURN POT, HEAT BAFFLE, PELLET GRATE, CONTROLLER BEZEL
3 YEARS
FAQ
Data Privacy
Features & Tips
SmokeFire Error Codes
Troubleshooting
Weber Connect App
Weber Connect Controller Notifications